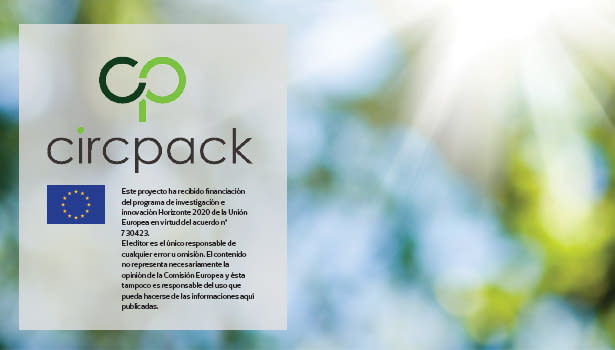 OCU and CIRCE invite you to the presentation about the last advances of the CIRC-PACK project, on the 28th of November at CONAMA 2018 (National Environmental Congress). This European project, funded by the H2020 program, began in May 2017 and seeks to improve the value chain of plastic packaging in order to make it more sustainable, efficient, integrated and less dependent on fossil resources.

CIRC-PACK seeks to apply the principles of circular economy while developing more competitive products and new business models within the plastics sector. Among others, Calaf Industrial is one of the partners of this project.

We will talk about the innovation proposals that affect different containers such as coffee capsules, shampoo containers, detergent boxes or supermarket bags. We will present the results of the consumer survey carried out within the framework of the project and, finally, the attendees will have the opportunity to participate in discussion tables with representatives of different interest groups, which include companies, public administration and consumers, to know the concerns and identify possible barriers related to the proposed innovations.

Do not miss it!